Thanks to everyone who came out for our first week of trivia!
For those who didn't make it out:
Aw, only foolin'. Just wanted an excuse to use that GIF.
---
LAST WEEK'S QUIZ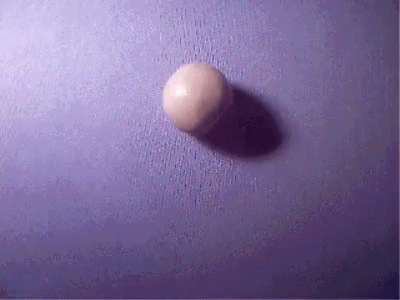 Last week we learned that silly putty was invented accidentally during WWII… 😳
And then we learned that a team can get just ONE question wrong in the entire quiz… 🤯
(It was "Where does turpentine come from", btw.)
Scores:
1ST PLACE WON $80
Denim Chicken – 6900
2ND PLACE WON 🍺 TOKENS
Bangarang – 6500
3RD PLACE WON MARIO POP-UP TOYS!!
Bruce Wheaties – 6400
👾 Chitty Chitty Gang Bang – 6200
👾 Drink Apple Juice, OJ Will Kill You – 5800
👾 Endangered Feces – 5500
👾 Twat? I Cunt Hear You! – 3000
👾 Dead Last – 2300
Standings:
1ST PLACE – Denim Chicken – 4
2ND PLACE – Bangarang – 3
3RD PLACE – Bruce Wheaties – 2
---
THIS WEEK'S QUIZ
This week's REVEALED CATEGORY is:
🎲 BOARD GAMES ♟
Study up and see you all tonight!
---
MORE INFO
CATEGORIES: 🎬film | 🌎geography | 🧪science | 📜history | 🎵music | 📖literature | ✨pop culture & way more (there's something for everyone!)
Every week there will be:
2 general knowledge rounds
2 surprise rounds
(1 round is revealed before quiz every Thurs so you can study!)
1 ✎crossword✎ style round
PLUS a picture round you can work on the whole time.
$10 per team, winning team takes the pot💰
PLUS prizes for 2nd & 3rd place🎁
& TROPHIES🏆for top teams given @ the end of the season↙️
🏆HOW THE SEASON STANDINGS WORK🏆
Points each team can earn each week:
1ST PLACE gets 4 POINTS
2ND PLACE gets 3 POINTS
3RD PLACE gets 2 POINTS
FOR SHOWING UP you get 1 POINT
Points are tallied at the end of the season to determine our trophy winners.
🚨 INFO & RULES 🚨
⌲ Trivia is every Thursday at 7:30pm
⌲ $10 per team, winning team takes the pot.
⌲ If your group is larger than 6, you gotta pick people to sit out or create a 2nd team. Once people are chosen to sit out, no swapping in & out for different rounds! Once chosen, your team is your team.
⌲ For each round, we'll ask each question 2x then repeat all questions at the end of the round one more time.